NEWCASTLE CATHEDRAL TO HOST REMEMBRANCE SERVICE FOR PRINCE PHILIP The Dean of …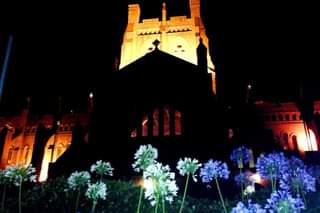 NEWCASTLE CATHEDRAL TO HOST REMEMBRANCE SERVICE FOR PRINCE PHILIP
The Dean of Newcastle, the Very Reverend Katherine Bowyer is inviting members of the Newcastle and Hunter community to attend a Service of
Remembrance at Christ Church Cathedral on Wednesday 14 April at 6pm for His Royal Highness, the Prince Philip, Duke of Edinburgh.
"We join with countless others in giving thanks for Prince Philip's tireless service," Dean Katherine said.
"We offer our prayers and sympathy to Her Majesty, the Queen and the members of the Royal Family at this time."
The Bishop of Newcastle, Dr Peter Stuart will be present at the service.